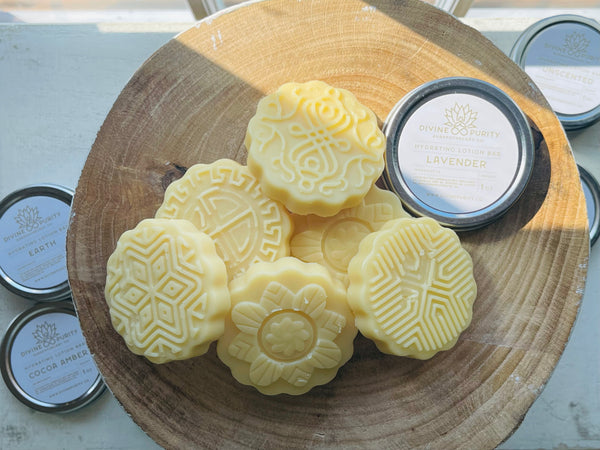 Hydrating Lotion Bars
Our Hydrating Lotion Bar is our solid skin bar that melts at your body's temperature and is perfect for moisturizing dry skin on the go. Our main ingredient is cocoa butter, known for its ability to moisturize and soften the skin deeply. We paired it with some other skin-loving oils like avocado oil, safflower oil, camellia seed oil, and castor oil, which work together to lock in moisture—resulting in silky, smooth skin that radiates healthy and hydrated. And did we mention that it's entirely plant-based and vegan-friendly?
Our all-natural ingredients are gentle on your skin and are free of harsh chemicals, so you can feel confident that your skin is getting the best care.