Divine Purity
Divine Purity is more than just a name; it's a promise of love, care, and dedication that our family has embodied since 2012. Our family-owned and operated business is founded on a strong belief in the power of natural and holistic well-being, and we're passionate about crafting premium, natural, plant-based products that nourish the mind, body, and soul.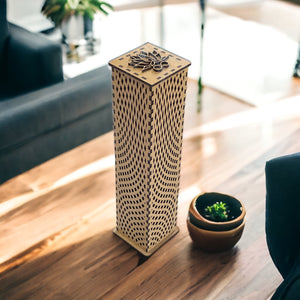 Light up your space with the Divine Purity Custom Incense Burner, designed by a local maker. Its design is both...
Learn more
Your home is a reflection of who you are and the values you hold. It's a place to relax, entertain, and express yourself. Whether it's through decor, candles, music, incense or other elements, it's important to create a space that is comfortable and reflective of your personality.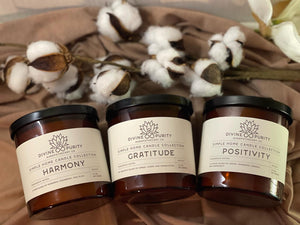 Coconut Wax Blend Candles
Our candles are larger with a longer burn time (60+ hours). Any space will be transformed by the sleek minimalist style.
Shop our candle collection
Aromatherapy Shower Steamer
a thought...
"Until you make the unconscious conscious, it will direct your life and you will call it fate."
―C.G. Jung