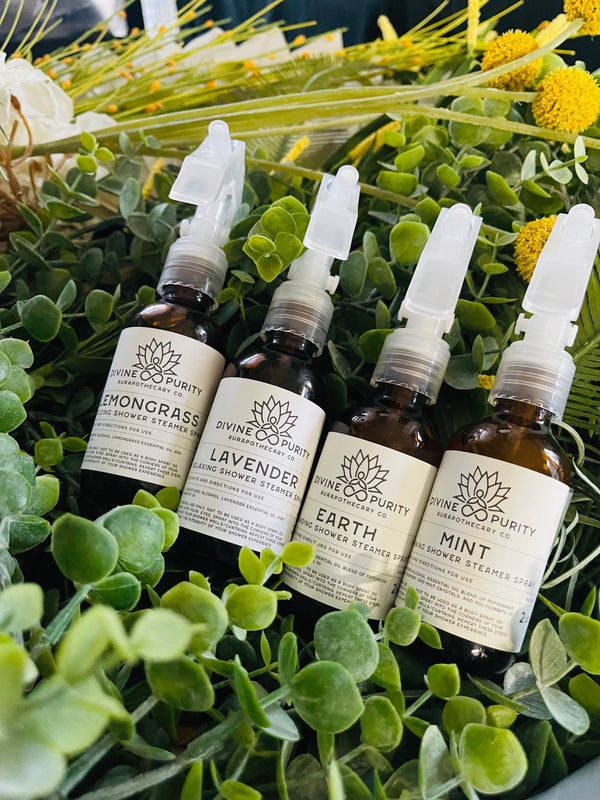 Aromatherapy Shower Steamers
Combine the therapeutic properties of water with the power of aromatherapy, and your shower time will transform into a magical healing sanctuary for your mind, body, and spirit. My goal isn't to give you a spa feeling - don't get me wrong, you'll experience that. I want you to focus on what you are feeling and become present with your mental and emotional state as you are right now.
Do you need to be more open with life's process? The Mint "Opening" Shower Steamer is perfect for the occasion.
Are you feeling anxious and want to bring it down a notch? The Lavender "Relaxing" Shower steamer is here for you.
Are you feeling sluggish or a little down in your spirit? The Citrus "Uplifting" Shower Steamers support you.
Do you feel disconnected? You're going to be okay. The Earth " Grounding" Shower Steamer is here to remind you to ground yourself.
Have you been a little too hard on yourself by not extending yourself grace? The Floral "Self Love" Shower Steamer helps you tap into that place to open love back to yourself.
I intuitively blended these essential oils to speak to those areas of life that we all deal with. You are not alone in your journey to Unapologetically Becoming...
Take Your Time...Breathe...Release...Repeat.