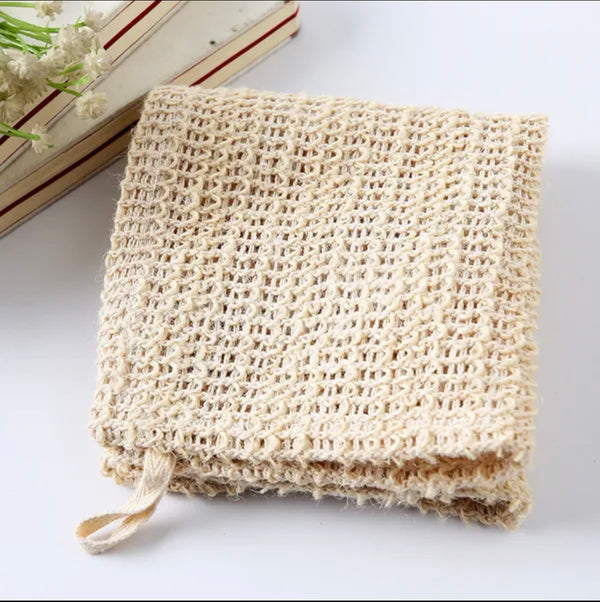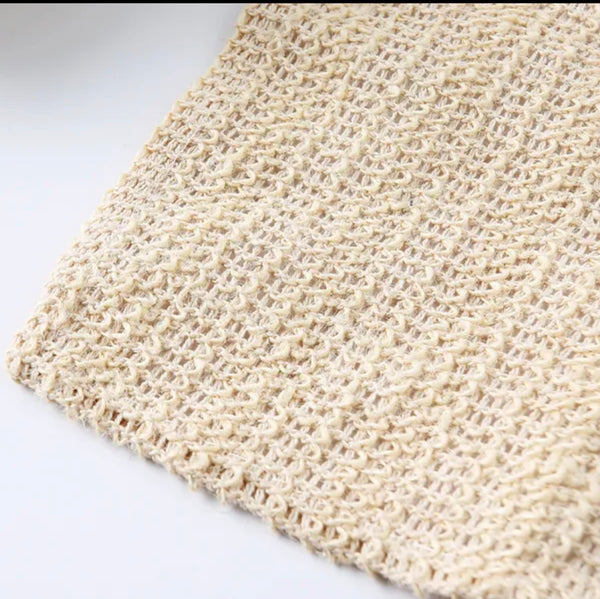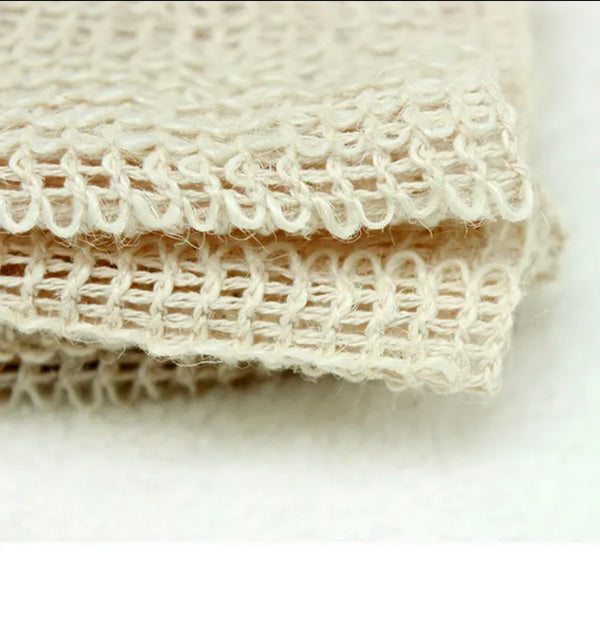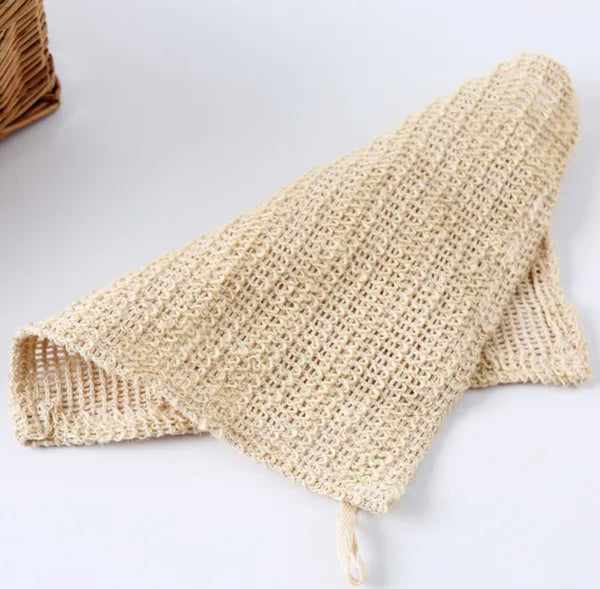 Experience a refreshing and revitalizing bath with our Sisal Washcloth. Made from natural sisal fibers, this eco-friendly washcloth offers numerous benefits for your skin and the planet.
Benefits at a Glance:
1. Gentle Exfoliation: The sisal fibers provide a gentle exfoliation to remove dead skin cells, unclog pores, and reveal healthier, glowing skin.
2. Boosted Circulation: The textured weave stimulates blood flow, improving circulation and enhancing skin health.
3. Environmentally Friendly: Crafted from renewable sisal fibers, this washcloth is a sustainable choice that reduces your environmental impact.
4. Durable: Built to last, our sisal washcloth withstands repeated use without losing its effectiveness or quality.
5. Versatile and Travel-Friendly: Use it with your favorite soap or body wash. Its compact size makes it perfect for travel, so you can enjoy its benefits on the go.
Caring for Your Washcloth:
Taking care of your sisal washcloth is simple:
1. Rinse and Dry: After each use, rinse thoroughly and hang it in a well-ventilated area to dry completely.
2. Gentle Cleaning: For a deeper clean, hand wash with mild soap or laundry detergent. Avoid harsh chemicals, bleach, or fabric softeners.
3. Replace Regularly: To maintain hygiene and performance, replace your washcloth every three to six months.
4. Storage Tips: Keep your dry washcloth in a clean, dry place to prevent moisture build-up and bacteria growth.
Elevate your bathing experience with our Sisal Washcloth.