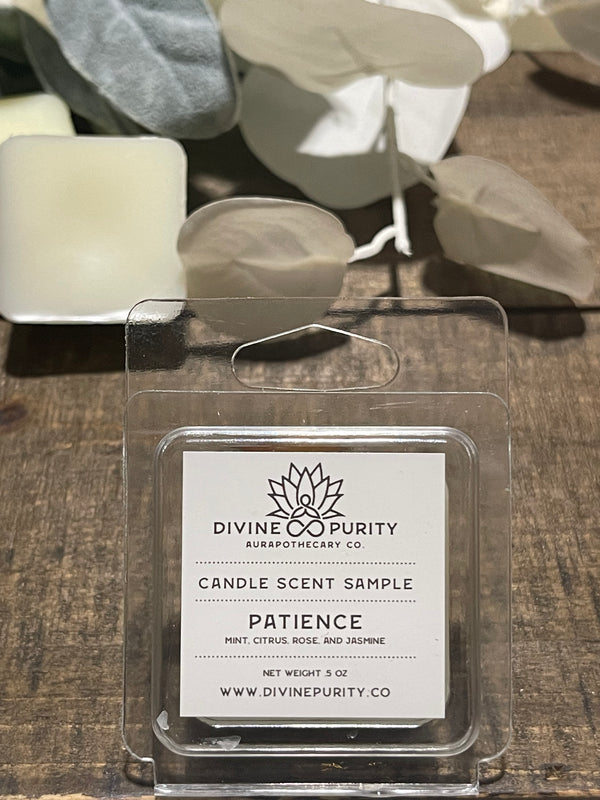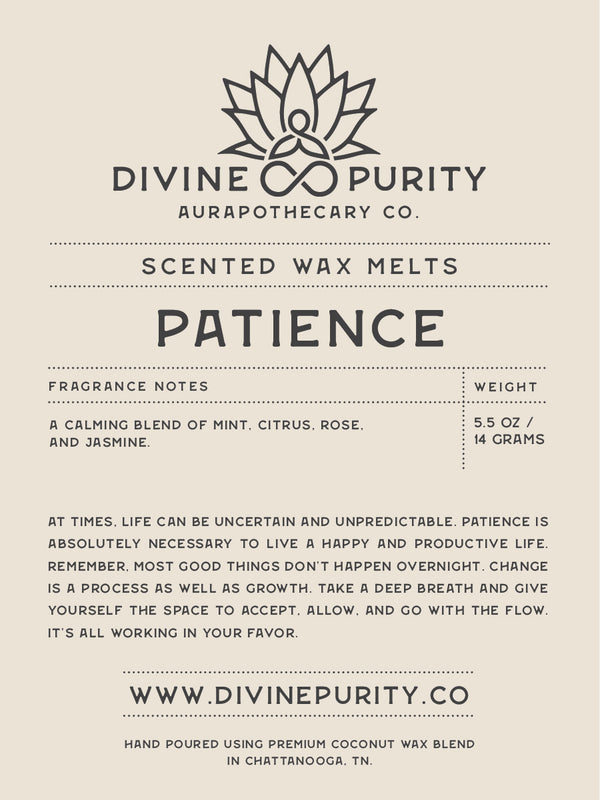 Experience a luxurious blend of aromas and ambiance with Patience, featuring a spa-like balance of refreshing mint, vibrant citrus, soothing rose, and delicate jasmine. Create a welcoming atmosphere and bask in the timeless elegance of a classic, sophisticated scent.
Made With:
Wax: Coconut Wax Blend 
Burn Time and Care:
1 oz Wax Melt - 20 hours of Fragrance Time.