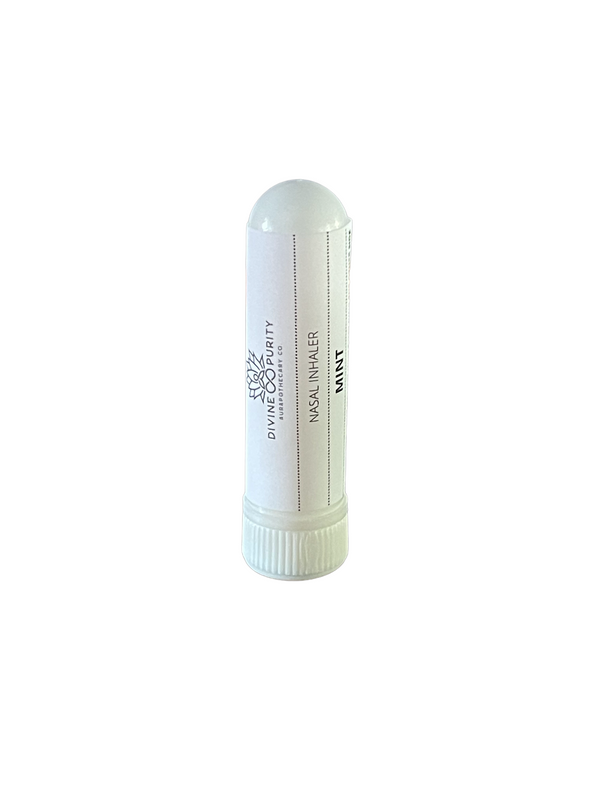 Packed with a potent essential oil blend that will help open you up so you can smell more of the world around you.
Ingredients:
Essential Oils of Peppermint, Eucalyptus, Rosemary, and Menthol.
How To Use: 
Holding one nostril closed, place the inhaler just under your nose, inhale deeply and exhale. Repeat with the other nostril. Use as often as needed.