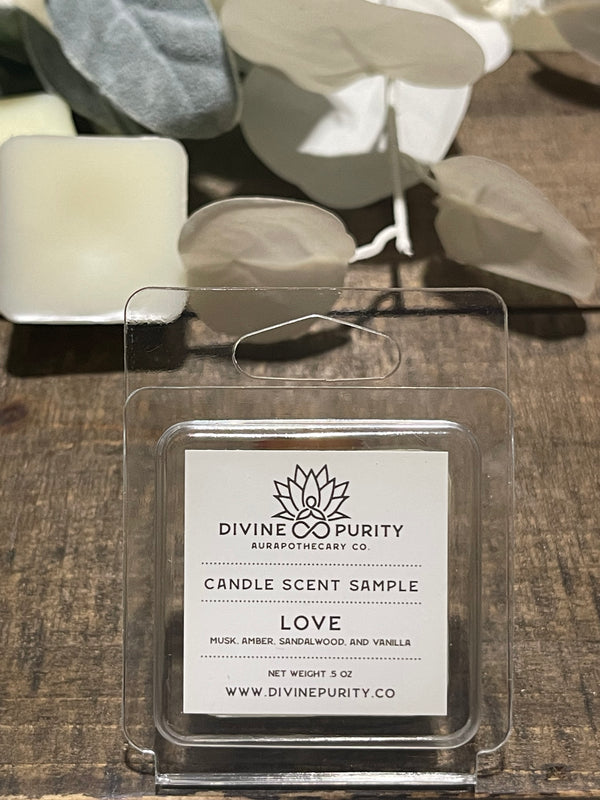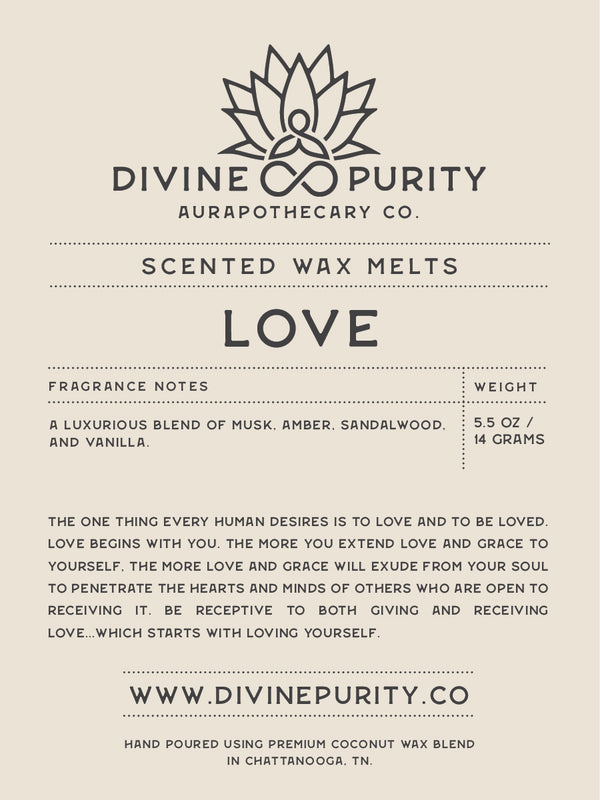 Love is a luxurious scent to be cherished, evoking gentle warmth with a calming blend of musk, amber, and sandalwood. Comforting and inviting, its delicate aroma captures the essence of home and radiates feelings of love.
Made With:

Wax: Coconut Wax Blend
Burn Time and Care:
1 oz Wax Melt - 20 hours of Fragrance Time.
Using jumbo wax melts is easy and can make your home smell great! Start by selecting a wax melt warmer that suits your needs. You can find wax warmers that use a tealight or an electric plug-in. Once you have the warmer, simply place one jumbo wax melt in the dish of the warmer. When the wax melt begins to melt, it will release its fragrance. You can adjust the strength of the fragrance by adding more or fewer wax melts. Just be sure to never leave your wax warmer unattended and to keep it out of reach of children and pets. Enjoy your fragrant home!