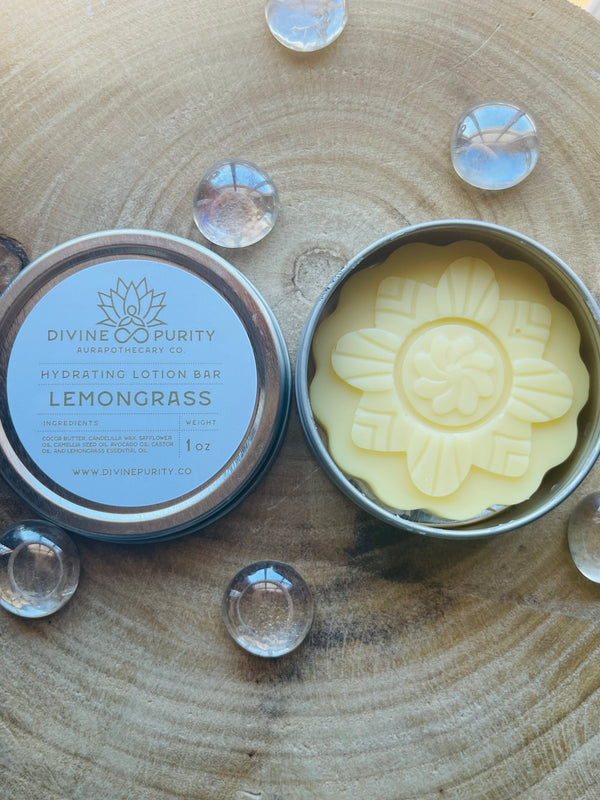 Refresh your skin with our plant-based lemongrass essential oil lotion bar! This luxurious bar is crafted with cocoa butter and skin-loving oils to hydrate and rejuvenate your skin deeply. This bar is easy to carry and mess-free to apply, perfect for on-the-go use. The natural lemongrass scent invigorates the senses, while the combination of cocoa butter and skin-loving oils nourishes and moisturizes your skin. The lotion bar is great for all skin types and is the perfect way to keep your skin feeling smooth and refreshed.
See video instructions on how to use click here.  




Ingredients/Packaging
Lotion Bar weighs 1 ounce.
Cocoa Butter, Candelilla Wax, Safflower Oil, Camellia, Seed Oil,  Castor Oil, and Lemongrass Essential Oil.
How To Use:
Start with warm, dry skin (ideally after a hot shower or bath)
Rub the Lotion Bar between your hands to melt it and apply it to your skin.