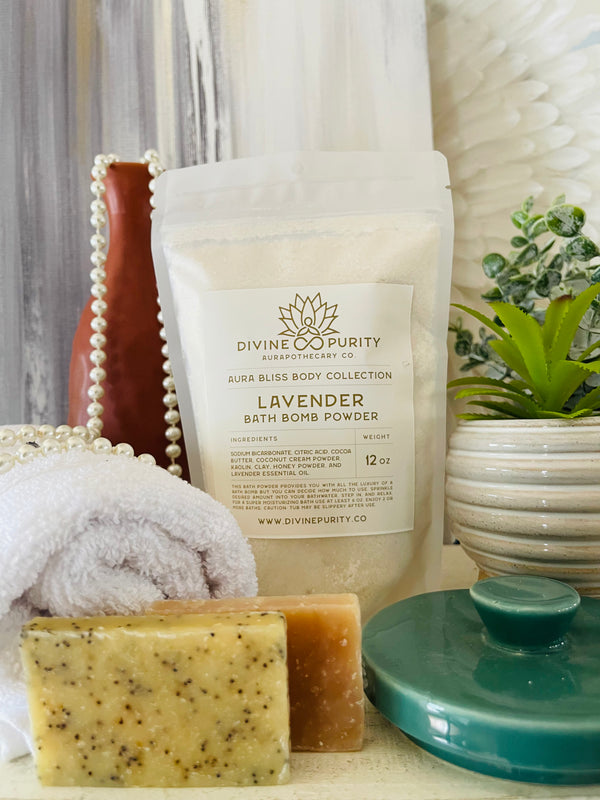 Immerse yourself in a bath of relaxation. This aromatic soak is infused with lavender essential oil to help wind you down after a long day. Soak off your day and then rise to stand in all your truth.
Ingredients
:
Sodium Bicarbonate (Baking Soda), Citric Acid, Cocoa Butter, Coconut Cream Milk Powder,  Kaolin Clay, Honey Powder, and Lavender Essential Oil.
How To Use:
This bath bomb powder provides you with all the luxury of a bath bomb, but you can decide how much to use. Sprinkle desired amount into your bathwater, step in, and relax. For a super moisturizing bath, use up to 6 oz. Enjoy 2 or more baths.
Caution: Tub may be slippery after use.