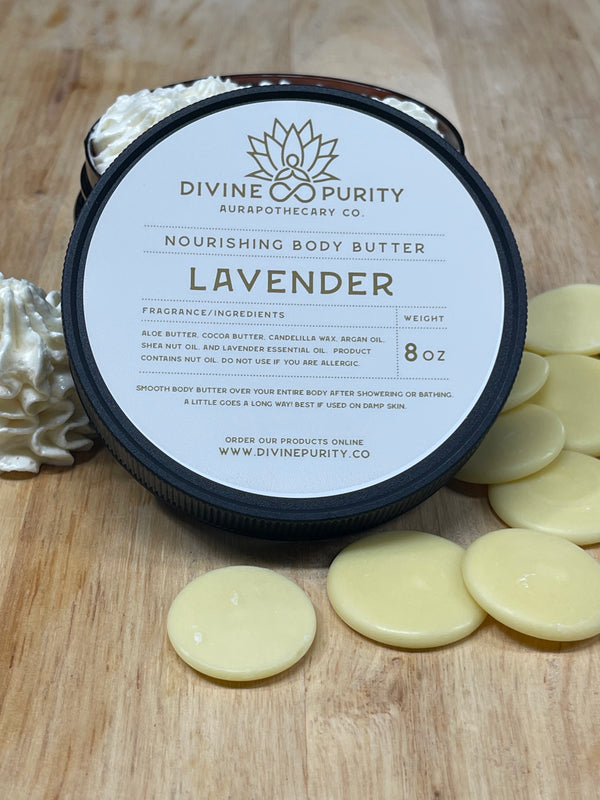 Unavailable during summer months - due to temperatures. It will melt in transit.
Our Lavender Body Butter is a luxurious blend of nature's finest ingredients, infused with pure lavender essential oil. This rich and creamy body butter deeply moisturizes and protects your skin while promoting relaxation through its soothing aroma. Treat yourself to a moment of pure bliss and let the tranquil scent of lavender wrap around you with this beautiful body butter.
This product is handmade. Texture and consistency may change from one batch to the next.

Ingredients:
Aloe Butter, Cocoa Butter, Candelilla Wax, Argan Oil Oil, Shea Nut Oil, and Lavender Essential OIl.

Directions:
Put a small amount of our  Body Butter between your palms, rub your hands together to melt the butter, and massage it into your skin. It can be applied to moist or dry skin.
Melt Warning: 
During warmer/hotter months, this butter may melt during transit. We encourage someone to be at home to receive the package to decrease the likelihood of being left in the sun or a hot mailbox all day.