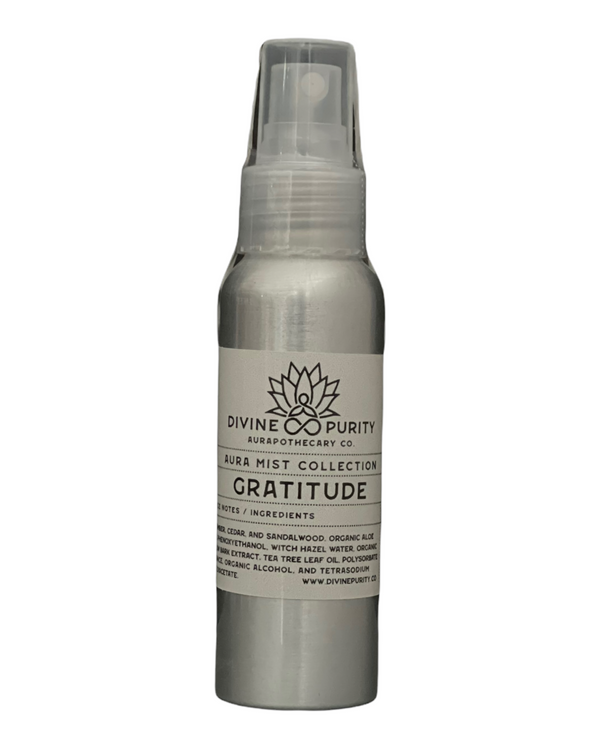 Formally Mantra
An aromatic blend of Amber, Cedar, and Sandalwood.
Gratitude is taking the time to notice the good, even when things are less than ideal. It requires you to count your blessings and recognize how beautiful life is, even when it's not quite going as planned. Gratitude helps you stay in the present moment. learn to retrain your brain to think about the silver linings in life.
How To Use:
Spray this mist when you need a gentle reminder to live in the present moment by practicing gratitude.
Aura Mist is safe to use as a body mist, linen mist, and an overall atmosphere mist. It is not meant for internal use.
Ingredients:
Organic Aloe Leaf Juice, Phenoxyethanol, Witch Hazel Water, Organic White Willow Bark Extract, Tea Tree Leaf Oil, Polysorbate 20, Fragrance, Organic Alcohol, Tetrasodium Glutamate Diacetate