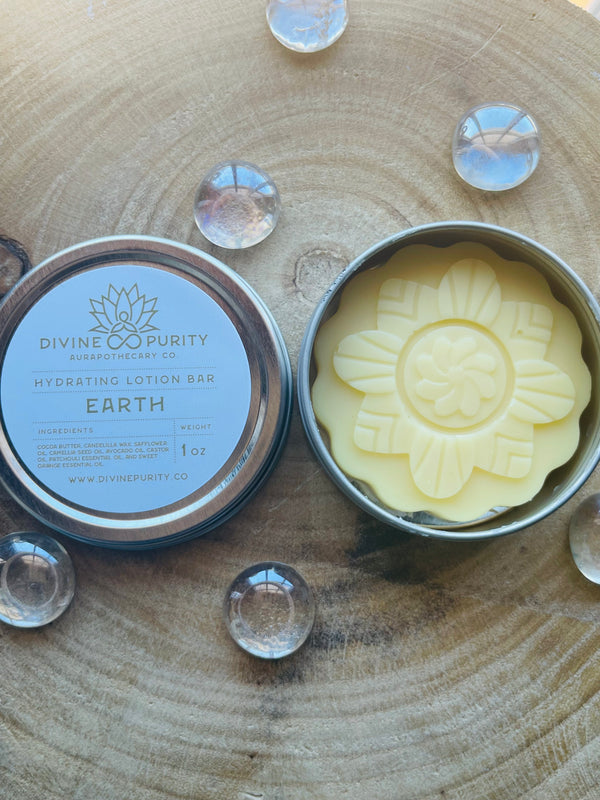 Our Earth (patchouli and sweet orange essential oil blend) lotion bar is the perfect all-in-one skin care product for on-the-go hydration and rejuvenation! Our unique formula is enriched with cocoa butter and skin-loving oils, allowing you to nourish and moisturize your skin in a single, easy-to-apply product. The sweet and woody aroma of patchouli and the bright and uplifting citrus aroma of sweet orange essential oil work together to create a wonderfully soothing scent. This lotion bar is a perfect way to keep your skin looking and feeling its best all day! 
See video instructions on how to use click here.  


Ingredients/Packaging
Lotion Bar weighs 1 ounce.
Cocoa Butter, Candelilla Wax, Safflower Oil, Camellia, Seed Oil,  Castor Oil, Patchouli, and Sweet Orange Essential Oils.
How To Use:
Start with warm, dry skin (ideally after a hot shower or bath)
Rub the Lotion Bar between your hands to melt it and apply it to your skin.