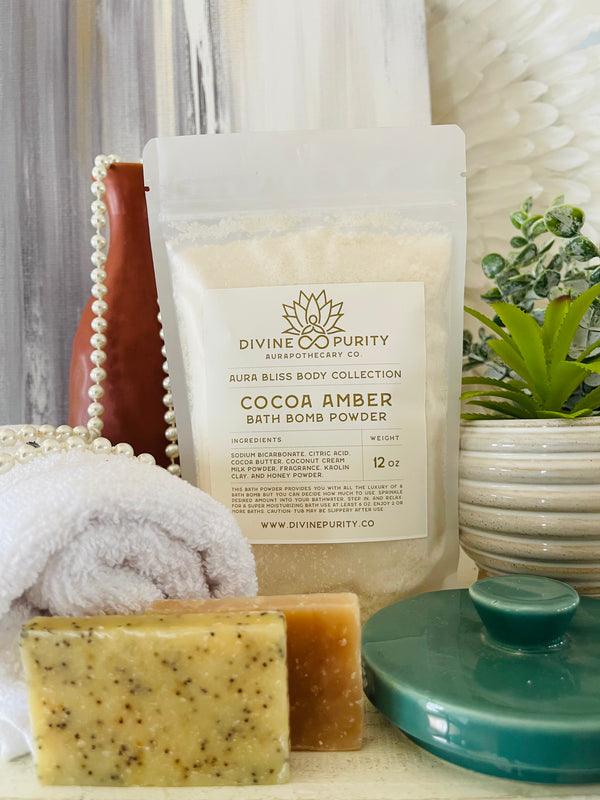 You are beautiful, and if you don't feel it, THIS soak will surely do the trick. This aroma is warm, sexy, and sophisticated. I'm telling you, you will step out of the tub feeling THAT (you fill in the blank). It's something about the blend of chocolate, vanilla, and amber..you'll see.
Ingredients:
Sodium Bicarbonate (Baking Soda), Citric Acid, Cocoa Butter, Coconut Cream Milk Powder,  Kaolin Clay, Honey Powder, Fragrance.
How To Use:
This bath bomb powder provides you with all the luxury of a bath bomb but you can decide how much to use. Sprinkle desired amount into your bathwater, step in, and relax. For a super moisturizing bath use up to 6 oz. Enjoy 2 or more baths.
Caution: Tub may be slippery after use.