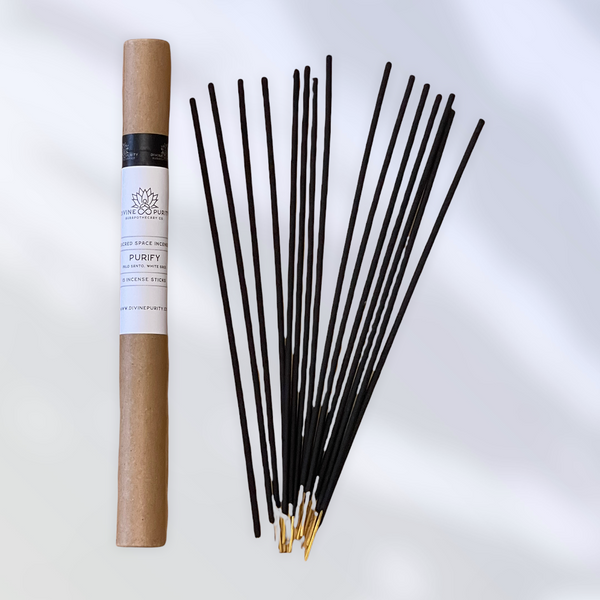 Our Purify Incense rich blend of white sage and palo santo fragrances. We chose to do this blend in order to support our indigenous friends who use white sage for tribal purposes. This is our way of contributing especially since white sage is becoming increasingly hard to come by for those who understand its importance.
Packaging and Burn Time:
Each kraft tube contains 15 sticks. Incense sticks measure approximately 8.50" long, and each stick burns for about 1 hour. The size of your space will determine how long the fragrance will last. The aroma typically lasts anywhere from 2-4 hours.

How To Use:
-Light the end of the incense at a slight angle with a lighter or match, and allow it to burn for approximately 10-15 seconds.
-Blow on the flame. Your incense should have a glowing red ember and a coil of smoke; this will allow it to continue to burn on its own.
-Always burn incense on a heatproof, non-flammable holder only.
-Be sure the room is well-ventilated and away from flammable materials and never leave incense burning unattended or near children, pets, or a draft.