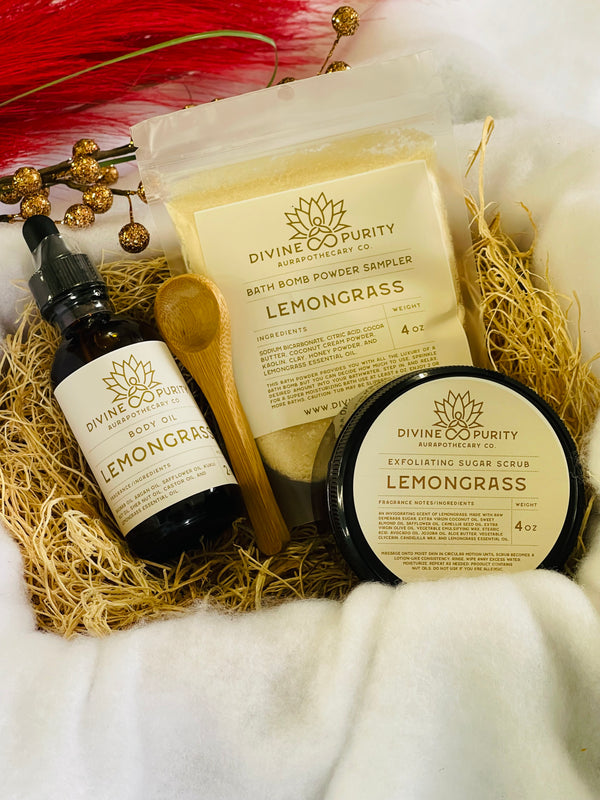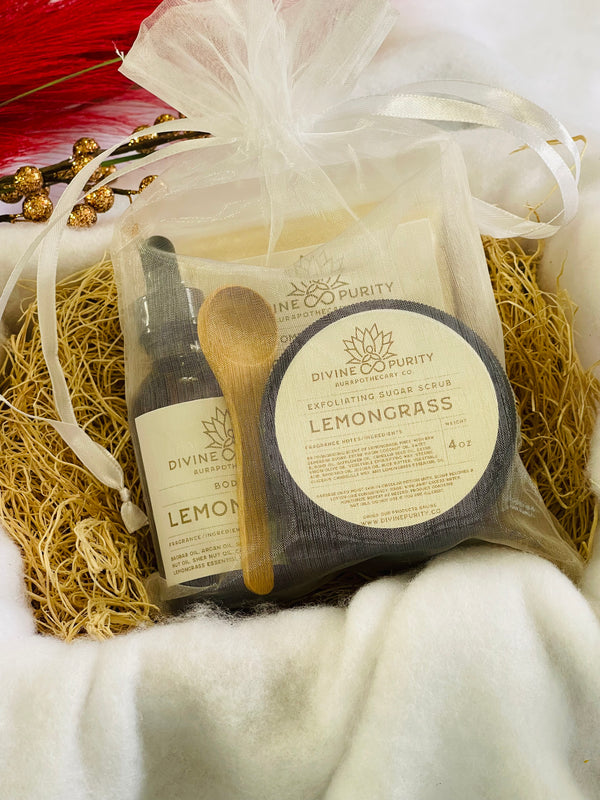 Indulge in the aromatic benefits of lemongrass as it uplifts your mood, relieves stress, and promotes a sense of balance and harmony. Elevate your self-care routine with our Lemongrass Mini Bundle and treat yourself to a spa-like experience in the comfort of your own home.


Each adorable bundle features:
- 4 oz of our invigorating lemongrass scrub
- 2 oz of luxuriously nourishing lemongrass body oil
- 4 oz of fragrant lemongrass bath bomb powder
The crisp, citrusy scent of lemongrass offers a refreshing escape from the hustle and bustle of daily life, making it the perfect gift for those who seek a moment of tranquility and rejuvenation.