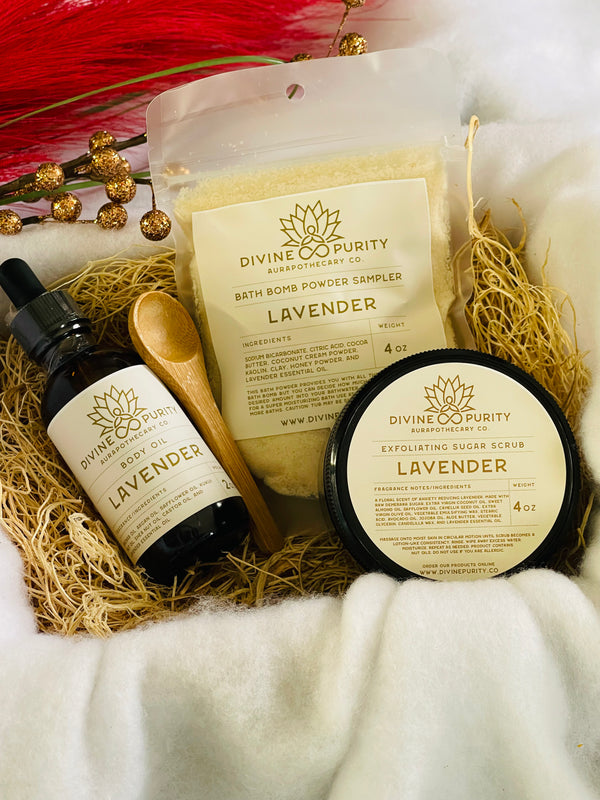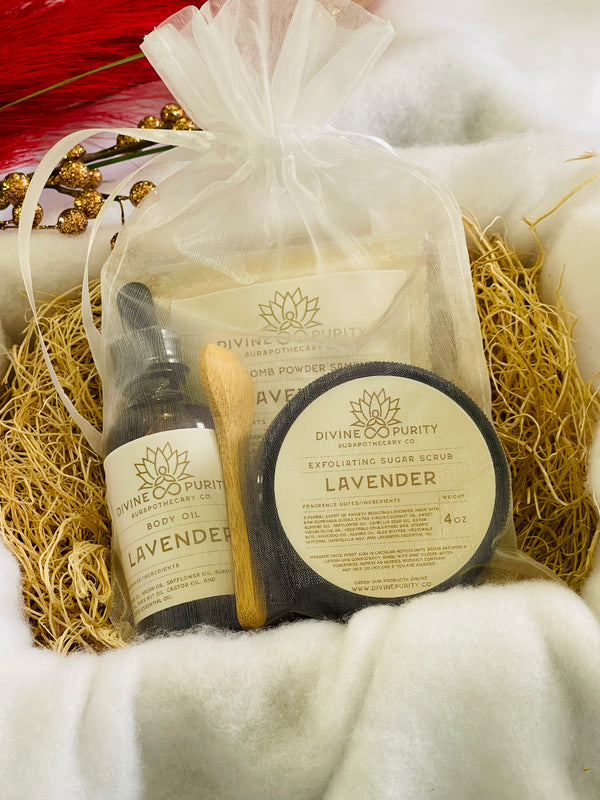 Indulge in the serene aroma of lavender as it envelops your senses, providing the perfect oasis for unwinding after a long day or creating a spa-like experience at home. Our Lavender Mini Bundle is designed to help you unwind, ease tension, and create a blissful retreat from the demands of daily life.
Step into a world of tranquility with our Lavender Mini Bundle – the ultimate luxurious escape for those seeking moments of calm and relaxation in their busy lives.
Each charming Lavender Mini Bundle includes:
- 4 oz of indulgent lavender scrub
- 2 oz of soothing lavender body oil
- 4 oz of fragrant lavender bath bomb powder
Elevate your self-care routine with the aromatic benefits of our Lavender Mini Bundle, tailored to provide rejuvenation and relaxation, providing the precious moments of tranquility you deserve.