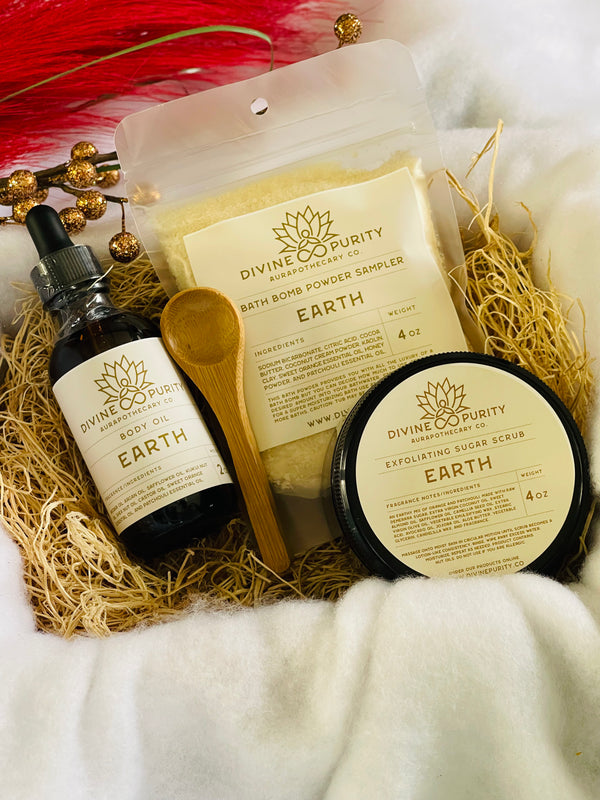 Embark on a sensory journey with the earthy blend of patchouli and revitalizing orange, creating a spa-like oasis in your own sanctuary. Our Earth Mini Bundle is designed to help you find balance, uplift your spirits, and create a serene space amidst the hustle and bustle of daily life.
Elevate your self-care routine with the aromatic benefits of our Earth Mini Bundle, tailored to provide a rejuvenating and harmonious experience, allowing you to bask in precious moments of serenity.
Each delightful Earth Mini Bundle includes:
- 4 oz of grounding patchouli and orange scrub
- 2 oz of uplifting patchouli and orange body oil
- 4 oz of fragrant patchouli and orange bath bomb powder
Immerse yourself in the grounding and uplifting experience of our Earth Mini Bundle, a perfect escape for those seeking moments of harmony and rejuvenation.